Markers
Markers provide a quick and efficient way to mark points of interest and destinations. Additionally, it allows for the generation of reports when an object has entered or left the vicinity of the marker.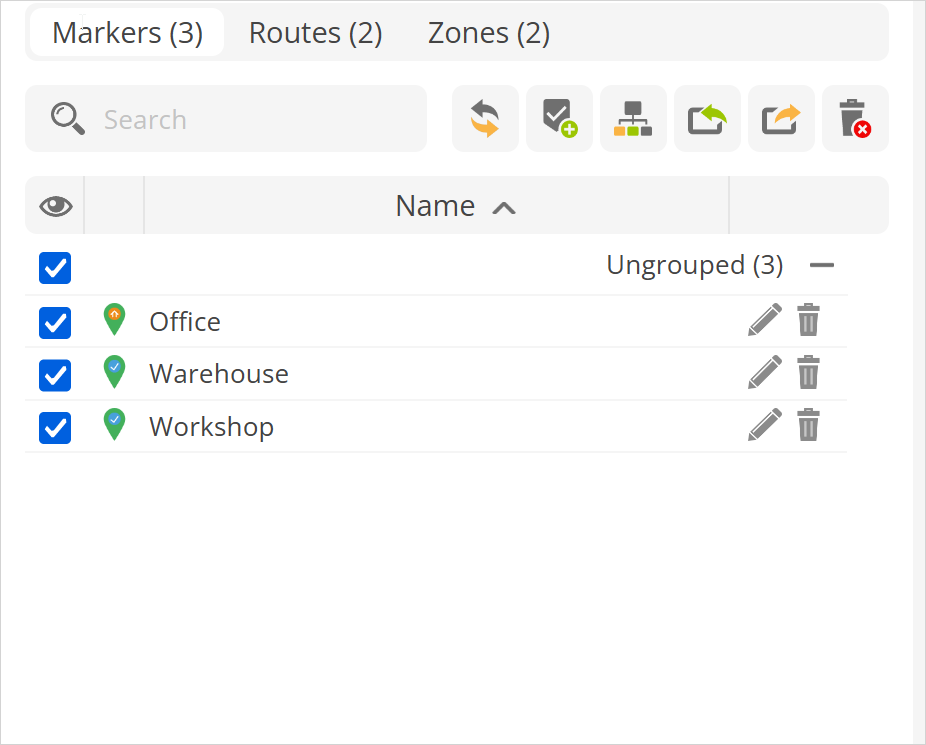 Search - finds marker in the marker list by marker name.

- updates the status of markers in the list.

- allows to add a new marker to a markers list.

- specifies the group name to which markers are added and allows merging groups for easier use. By default, objects that are not added to a group are marked as Not grouped.

- allows to import previously saved markers or from prepared CSV file. Example file can be downloaded here.

- allows to export created markers for later usage.

- delete all markers from the markers list.

- enables/disables visibility of the marker on the map.

- indicates icon of the marker that wil be displayed on the map.

Name - name of the marker.

- opens marker edit menu.

- permanently removes marker from list.
Marker Properties
To add a new marker to the map, press the
icon in the Markers tab.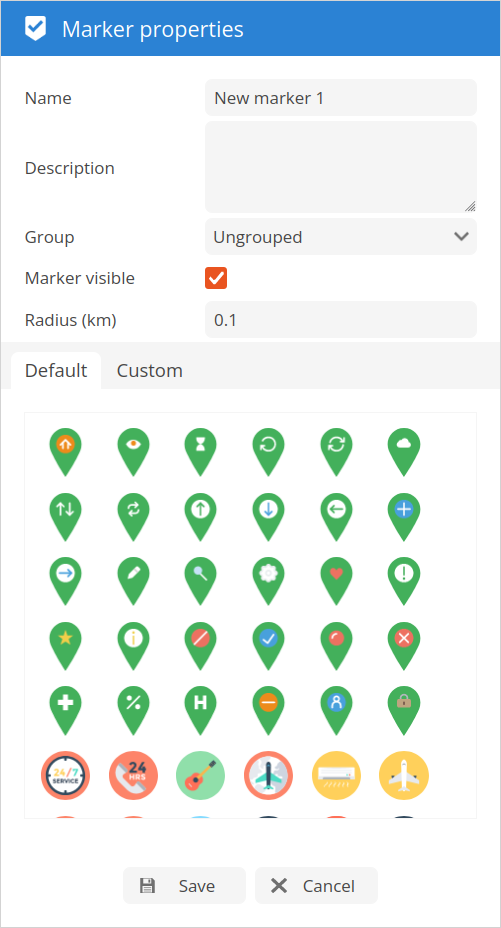 Name - name of the marker.

Description - short description of the marker.

Group - select the markers group to which marker will be added.

Marker visible - enable/disable marker visibility on the map.

Radius (km) - set the radius around the marker that can be used in events and reports.

Default - allows to select marker icon from preinstalled marker icon list.

Custom - allows upload, select and delete custom marker icons.