Dashboard
After you press the
button, Dashboard is displayed. By default, Dashboard is launched at the login.

Dashboard is a convenient and fast way to display useful object information. Dashboard starts by default at startup, it can be disabled in the account settings.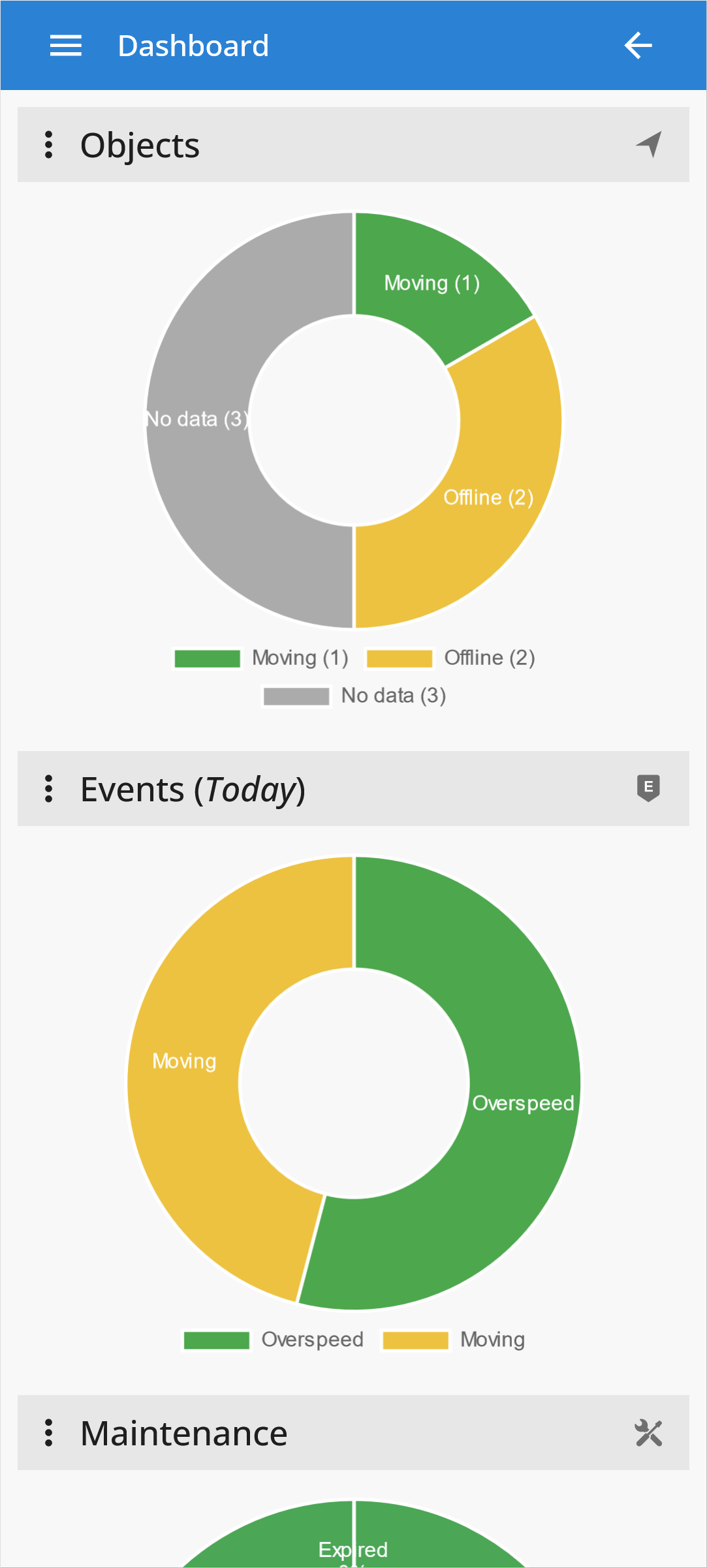 Dashboard - provides an overview of frequently reviewed information:

Objects - object status information in units or percentages.

Events - generated events for Today, the current week or month.

Maintenance - displays the status of the maintenance record, whether it is valid or expired.

Tasks - active tasks for Today, the current week or month.

Odometer - Top 10, 20 or 30 objects with the highest odometer readings.

Mileage - Total daily mileage for all objects for the last 5 days.