Sensors
In this section users can create, edit, import, export and delete tracking device sensors.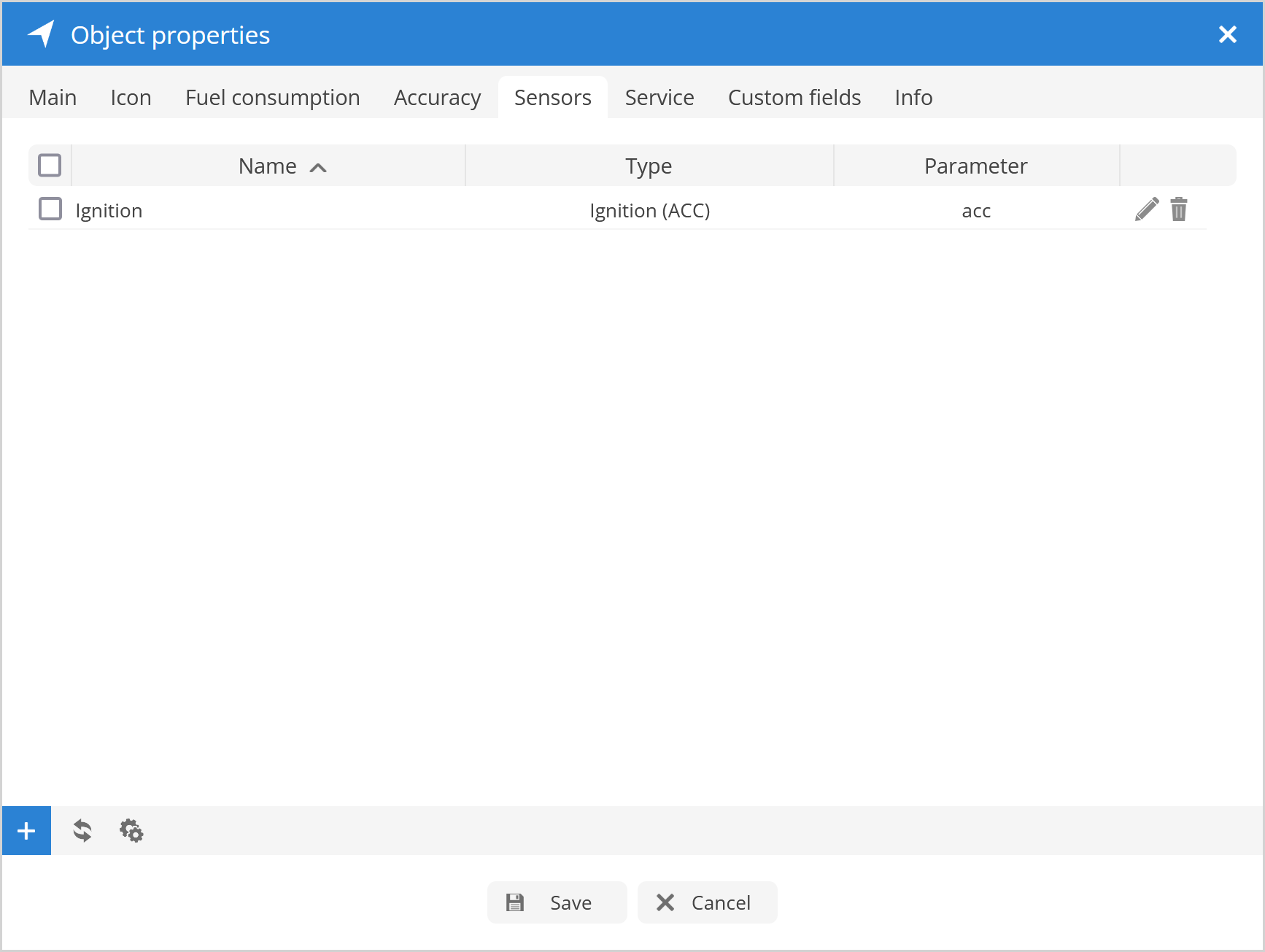 Name - Sensor name.

Type - Sensor type.

Parameter - tracking device parameter used to configure sensor.

- opens Sensor edit menu.

- permanently removes Sensor.

- add new sensor.

- refreshes sensor list.

- Open action menu.