Objects
By default after opening Setting menu it opens on Objects tab.
To add new object to the account: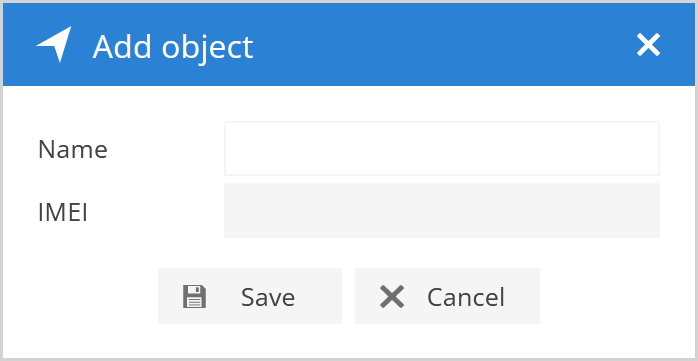 Press Save to add Object to the account.
Overview
In object list following information can be seen: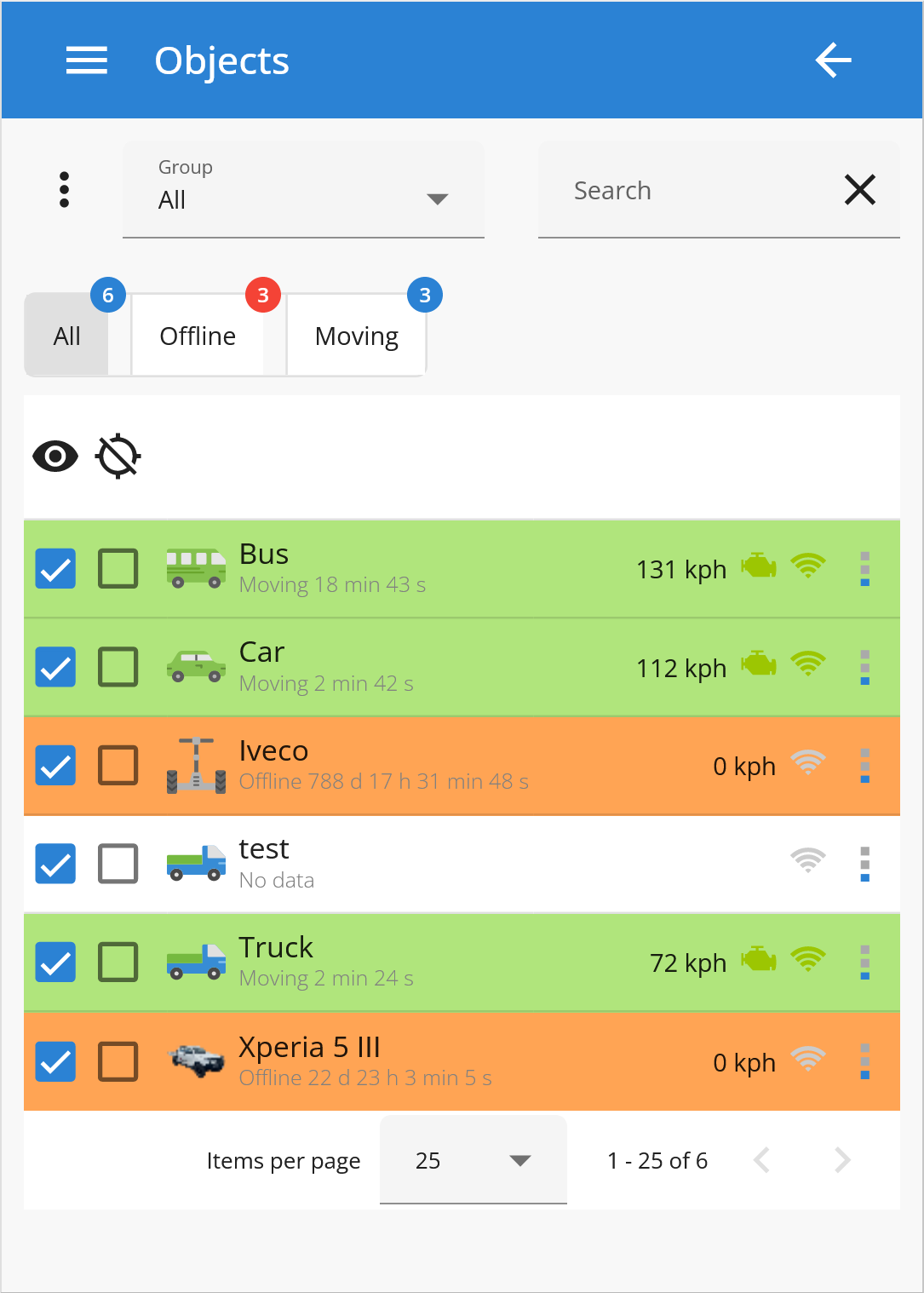 Name - name of the object.

IMEI - IMEI number of the object.

Group - shows group to which object is added.

Active - indicates status of the object:

Expires on - indicates the end of the object's activation period.

- Opens Object edit menu.

- Creates object copy with the same details except name and IMEI.

- removes object history and events entries.

- permanently removes object.