Chat
To access the Chat, press
button in Top panel.
The chat area allows text communication between the GPS-server software GPS Tracker application. This application allows GPS -server users to exchange text messages without using third-party software.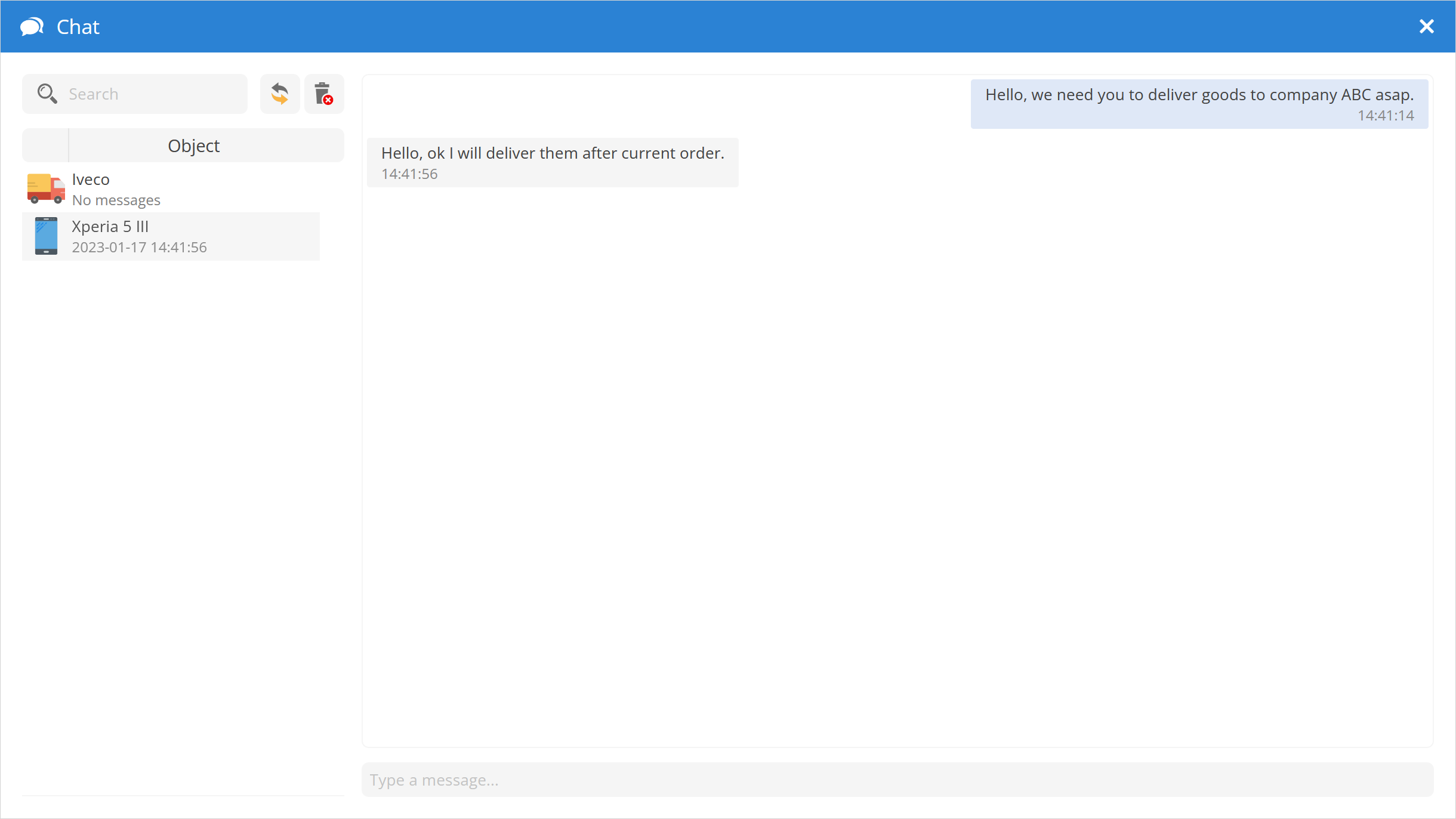 Please note!
In order to send text messages to the user, the GPS Tracker application must be installed on the user's smartphone.